31may8:00 am3:00 amSt. Germain Flea Market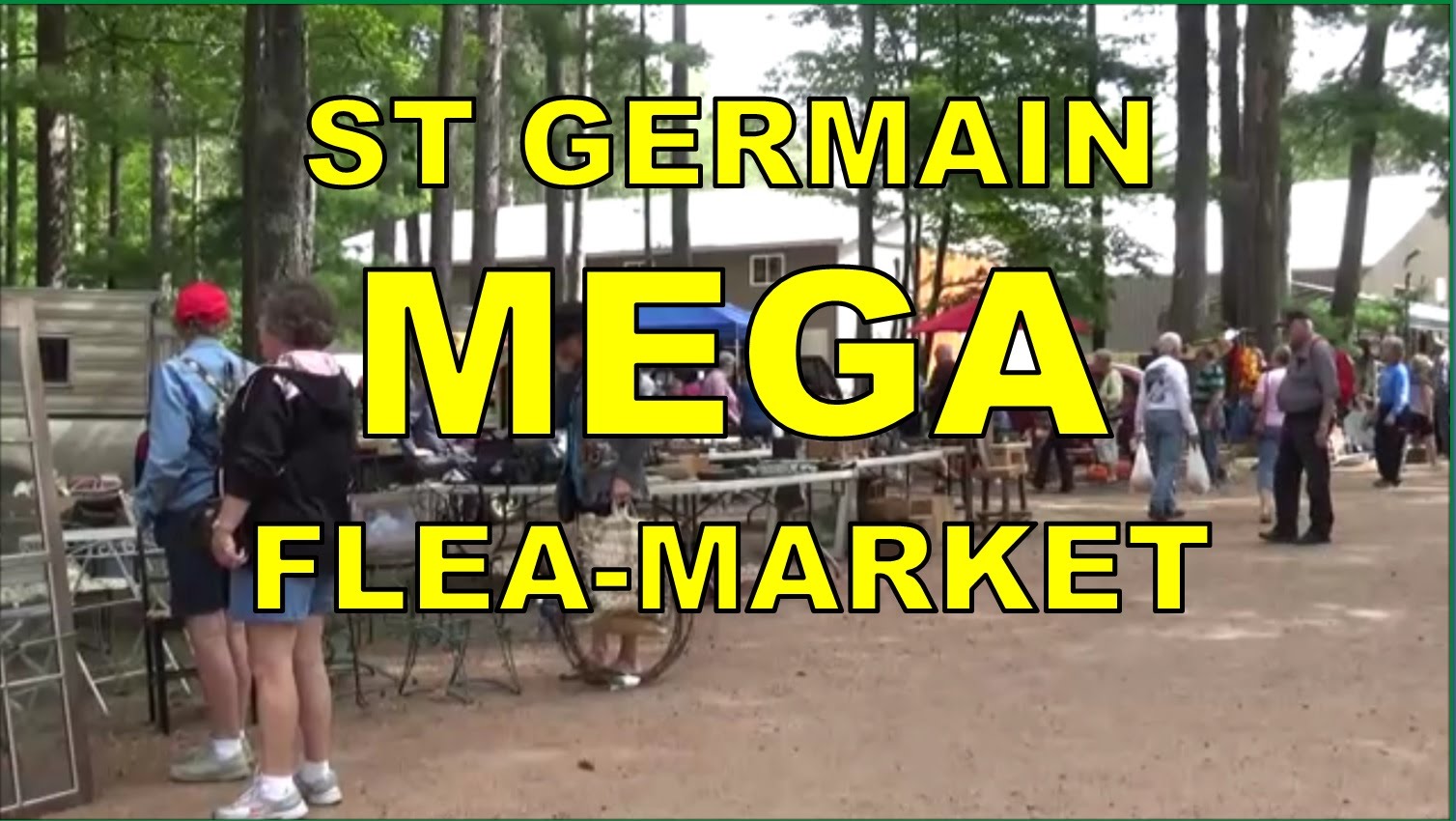 Event Details

St. Germain Firefighters Association holds one of the midwest's largest flea markets. It is held every Monday from Memorial Day through Labor Day at the town pavilion located behind St. Germain Fire Department. Vendors come from around the midwest with a mix of crafts, art, and treasure alike.

Open rain or shine. 8am to 3pm.  Every Monday from Memorial Day to Labor Day.

The St. Germain Flea Market is located at the intersection of Highway 155 and Highway 70 in St. Germain, behind the fire station.
Time

(Monday) 8:00 am - 3:00 am
Location

St Germain, WI

545 STH 155, St Germain, WI 54558
Future Event Times in this Repeating Event Series
june 7, 2021 8:00 am - june 7, 2021 3:00 amjune 14, 2021 8:00 am - june 14, 2021 3:00 amjune 21, 2021 8:00 am - june 21, 2021 3:00 amjune 28, 2021 8:00 am - june 28, 2021 3:00 amjuly 5, 2021 8:00 am - july 5, 2021 3:00 amjuly 12, 2021 8:00 am - july 12, 2021 3:00 amjuly 19, 2021 8:00 am - july 19, 2021 3:00 amjuly 26, 2021 8:00 am - july 26, 2021 3:00 amaugust 2, 2021 8:00 am - august 2, 2021 3:00 amaugust 9, 2021 8:00 am - august 9, 2021 3:00 amaugust 16, 2021 8:00 am - august 16, 2021 3:00 amaugust 23, 2021 8:00 am - august 23, 2021 3:00 amaugust 30, 2021 8:00 am - august 30, 2021 3:00 amseptember 6, 2021 8:00 am - september 6, 2021 3:00 am