05octAll Day06Cranberry Fest - Eagle River, WI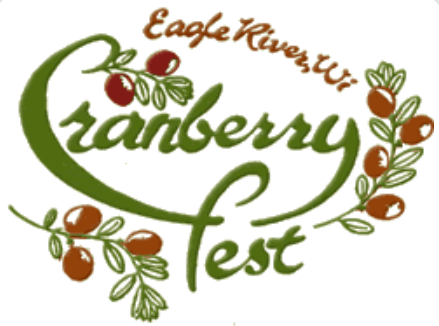 Event Details
Eagle River Cranberry Fest
SOMETHING FOR EVERYONE
Arts and crafts, cranberry food sales, a bakery, entertainment, Cranberry Fest Souvenirs, Cranberry Fest 5K Bog Jog/Walk and more. With more than 40,000 people attending the festival annually, this event is one of the highlights of the fall season in Eagle River.
While you are at Cranberry Fest, check out the food tent where you will find soups, cranberry brats, char-broiled chicken sandwiches and much more.  Then visit the Information Headquarters tent where you can purchase fresh cranberry bakery goods and event souvenirs.  Don't forget to visit the Cranberry Beer and Wine Garden and taste some local cranberry beer and wine.
How about taking home some fresh locally grown cranberries or craisins? Approximately 10,000 pounds of premium select cranberries will be sold during the festival event.  Cookbooks are also available to learn new and unique ways to use cranberries.
MORE THAN JUST CRANBERRIES
In addition to the marvelous cranberry dishes and cranberry events, there will be over 275 Arts-n-Crafts vendors from all over the country selling all types of handmade arts and crafts on Cranberry Fest's festival grounds (Vilas County Fairgrounds – Hwy 70 W). In Downtown Eagle River you will find activities which include an open air antique market, farmers market, Cranberry Fest luncheon, Lake Country Weaver & Fiber Artists show and sale, food and entertainment. Then on Saturday Evening you can enjoy Cranberry Crush Casino Night and live entertainment by Miles Over Mountains from 5:30 – 11:00 pm at Trees For Tomorrow (715-479-6456).
Time

october 5 (Saturday) - 6 (Sunday)