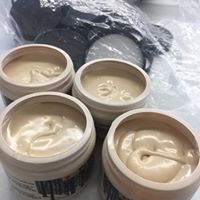 25 Feb

What's the Difference Between Maple Cream & Maple Butter?

What's the difference between Maple Cream and Maple Butter?

We get asked all the time what the difference between maple cream and maple butter.

Maple cream is pure maple syrup that we heat and then cool. Once cooled the syrup goes into our cream machine which stirs the syrup non-stop into a thick creamy consistency. It is 100% maple syrup with nothing added.  

Maple butter on the other hand is a blend of maple syrup and butter. Usually it is 2 parts butter to 1 part maple syrup. It produces a product similar to maple cream but with a slightly different taste. It also has a shorter shelf life.

We choose not to make maple butter because we like to keep things as pure as possible. Our maple cream is one of our biggest sellers! You can use it on toast, bagels, and fruit. You can also put a large dollop on your hot pancakes or waffles and watching it transform back into syrup is pretty awesome. It also keeps your waffles and pancakes from getting soggy! You can dip pretzels in it, put a scoop on your ice cream or just eat it with a spoon.

If you haven't had it (Maple Cream) – We always have it in stock!

Want to make your own Maple Butter?

You can easily make your own Maple Butter by mixing 1 stick of softened Butter to 4 tablespoons of Pure Maple Syrup. Store in covered container.  Keep in refrigerator for up to 1 week.