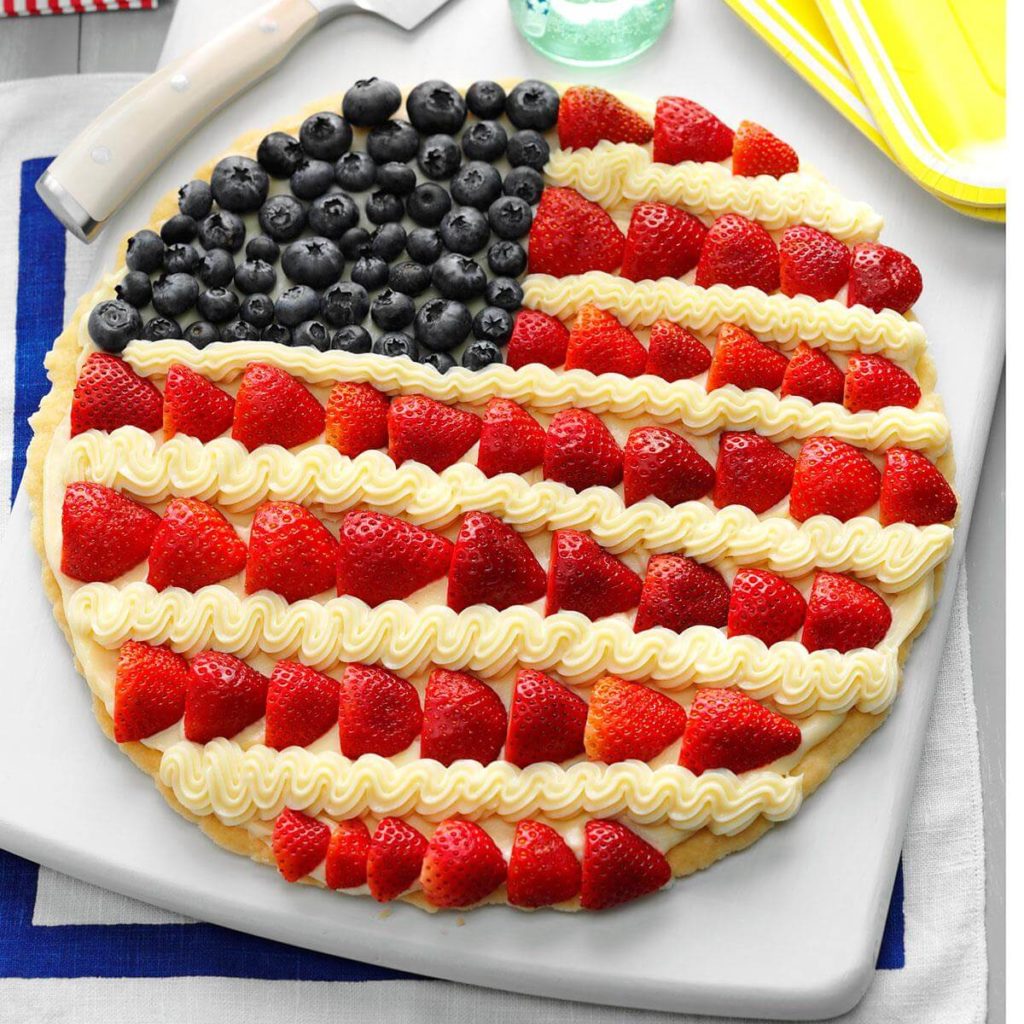 15 Feb

President's Day Maple Fruit Pizza!

Prep: 20 min.

Bake: 10 min. + cooling

Makes : 1 pizza
Ingredients
CRUST:
1 cup all-purpose flour
1/2 cup confectioners' sugar
1/2 cup cold butter
AMERICAN FLAG:
2 packages (8 ounces each) cream cheese, softened
1/4 cup Ski's Maple Cream
1 teaspoon Ski's Maple Syrup
1/2 teaspoon lemon juice
2 cups halved fresh strawberries
1/2 cup fresh or frozen blueberries
Directions
Preheat oven to 325°. In a small bowl, mix flour and confectioners' sugar. Cut in butter until crumbly. Press mixture onto a greased 12-in. pizza pan. Bake 10-15 minutes or until crust is lightly browned. Let cool.
To make an American flag, in a small bowl, beat cream cheese and Ski's Maple Cream. Add Ski's Maple Syrup and lemon juice, mixing until smooth. Spread 1 cup cream cheese mixture over crust. Set remaining cream cheese mixture aside.
Referring to the photo for position, arrange rows of strawberries on top of pizza to create the red stripes of a flag. Place blueberries in the upper left corner.
Cut a small hole in the tip of a food-safe plastic bag; insert a #21 star pastry tip. Fill bag with reserved cream cheese mixture. For white stripes, pipe a zigzag pattern between the rows of strawberries.
Enjoy!